Run Dates
Our activities are organized as follows:
a. Events where we run for our projects. See calendar below.
b. Our own run training 2x a week.
c. Selected running events
Become our fan and learn more about our activities:
Facebook: Fans of Tarahumara – Running for the planet
Instagram: #tarahumarafans
With pleasure also through the email:
Email: info@tarahumarafans.com
If you are interested in an event, please send an email before 🙂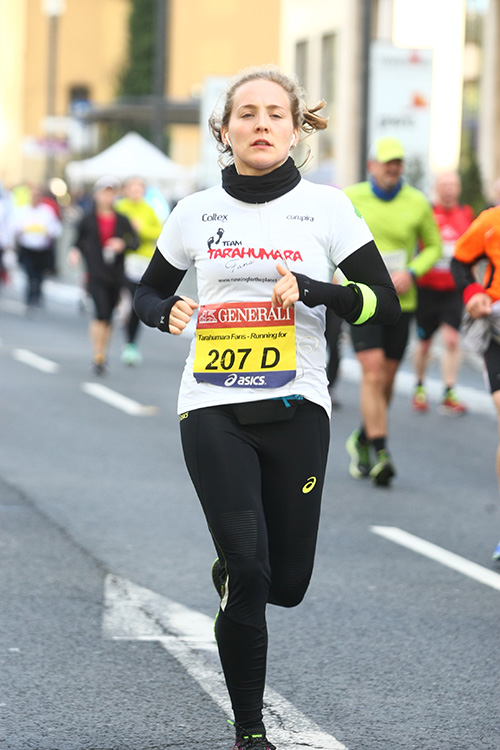 Run meetings in Frankfurt – Germany:
Tarahumara  – Barefoot Run Encounter
Tuesdays 6:30 p.m. 
Where: Grüneburgpark – 60323 Frankfurt. This meet&run is for everybody who is interested in running barefoot or with minimalistic shoes. Should you have interest, please contact us 🙂  
info@tarahumarafans.com
Tarahumara – Run Encounter with convencional run shoes
Sundays 10:30 a.m.
Where: Grüneburgpark – 60323 Frankfurt. For barefoot runners as well as conventional runners.
Covid-19 rules apply.
Run Events 2022
Some events depend on the further COVID19 development!
………………………………………………………….
23 November 18:00
Barefoot run as part of the European Waste Reduction Week in Grüneburgpark.
How can you avoid littering while running? Simply run barefoot!
As part of SSeuropean Waste Reduction Week , the biggest communication campaign around waste prevention, we are again running barefoot. The motto of EWAV 2022 is "Sustainable textiles: reuse instead of waste!" This fits perfectly with our goals , because our race t-shirts are made of compostable material!
Meeting point: 23 November at 6pm at Dominion Grüneburgweg. 41-43 – 60322 Frankfurt
Route: We will run from the Dominion to Grüneburgpark, our barefoot running route and back to the Dominion (approx. 5km). Please bring appropriate lighting (head light etc.) as it will already be very dark in the park and also warm clothes for after the race as it will already be cold. There will be a place to leave your belongings. Those who want can wear minimalist shoes or sandals!
After the run we will eat vegan food at Dominion and we will have the opportunity to talk about sport+ sustainability, especially about sustainable sport textiles.
Please note: The event is limited to 15 people – fist come, first serve!
Free registration: info@tarahumarafans.com
See you later 😊 In cooperation with FES Frankfurter Entsorgungs- und Service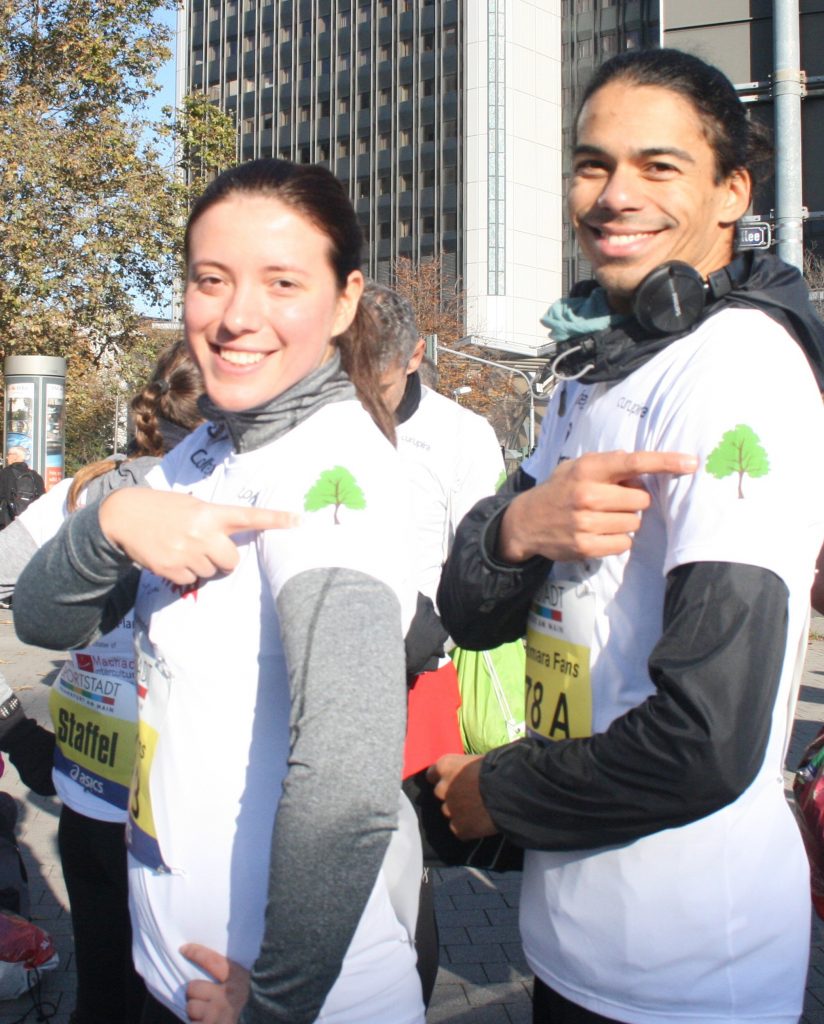 The more runners we have, the more projects we can support. Come  run with us
We have our own race, the "Running for the Planet" in the summer in Frankfurt – Probably the most sustainable race in the world. Here we will run specifically to support our goals.
The Frankfurt Marathon is also specific to our projects, so the registration is through us
We run most of times in races with social purpose. At distances between 5, 21 and 42 km (also in relay)
Be part of our team or our fan and find out more about our runs:
Facebook and Instagram : Tarahumara Fans – Running for the Planet or info@tarahumarafans.com