European Week for Waste Reduction
September 21-29
European Week for Waste Reduction! Various activities about waste prevention will take place across Europe until 29 November! The annual motto for 2020 is "
Invisible waste: waste that we can't see – take a close look!"
We from Tarahumara Fans will participate in this initiative for the third time! As this year we cannot organize a run, we will use our social networks to promote two activities:
23-27 November: Testimonials Series
Each day a video with testimonials from one of our runners will answering the question: How do you as a runner reduce waste and contribute to the sustainability of the environment?
28 November: Information about our compostable t-shirts
Let's talk about the T-shirt we use for running: produced from biodegradable fabric, with high durability and sustainable disposal.
Follow our activities on our social networks:
And we will not be alone! A number of different institutions will also promote various activities so senbilize of waste reduction in Frankfurt during this week! Here you will find the full programme: 
https://www.fes-frankfurt.de/ewav-2020
RUNNING FOR THE PLANET
Our 1st Social distance Run for the "Living Source" Project

September 20th 2020
Run with us and plant trees.

Your place. Your distance.
On 20th of September Brazil celebrates the day of the tree. On this occasion, our project in Brazil will have a tree-planting campaign – in compliance with all current hygiene measures. In an act of solidarity we will run for this action! For every runner we will plant a tree in Brazil.
What: worldwide "SOCIAL DISTANCE RUN" to promote our "Living Spring" project and to link our international community even more closely.
When: 20th of September 2020
Where: From your place, on your favourite route and as long as you can!
Who: Runners/walkers all over the world – no matter where they are – run for the project "Living Source". Whether individuals, sports clubs or running groups: everyone is welcome to participate in the run. (Corona rules apply)
Start: Register free of charge hier: https://forms.gle/k7AemgXbrroMVMm59
During the run:
All runners / walkers post a picture or video under the hashtag #runningfortheplanet2020 on:
Instagram: @tarahumarafans
Facebook group: Tarahumara Fans-Running for the planet
(you can also link us in your story or post)
It would be especially nice if the picture or video shows a symbol of the city or country where you are running. This could be the Eiffel Tower, the Sugar Loaf Mountain, a typical national route catering or simply a written sheet with the message #runningfortheplanet2020 + name of the city (e.g. Paris, Rio…). There are no limits to your creativity!
Finish: All runners will receive a #runningfortheplanet2020 finisher event photo.
About the project:
In this link/PDF you will find information about our project, what we have already achieved – and what we still want to achieve together. There is also information about the Indian Reserve. With #runningfortheplanet2020 we start for the project goals 2021:
1 well in the Guateka school
1 representative organic vegetable garden
2/3 Renaturation of the riverbank
Triodos Bank will donate a tree to our project for each registered runner.
Other donation possibilities:
Purchase of our stylish compostable T-shirt for 30€.
Order via: info@tarahumarafans.com
3. Donation on our account
Account in Germany: Triodos Bank Deutschland – IBAN DE 055 0031 0001 0599 09009 – BIC TRODDEF1

Attention: We will only publish pictures and videos on which the Corona hygiene measures are respected!
Run Dates
Our activities are organized as follows:
a. Events where we run for our projects. See calendar below.
b. Our own run Training 1x a week.
c. Selected running events
Become our fan and learn more about our activities:
Facebook: Fans of Tarahumara – Running for the planet
Instagram: #tarahumarafans
With pleasure also through the email:
Email: info@tarahumarafans.com
If you are interested in an event, please send an email beforehand 🙂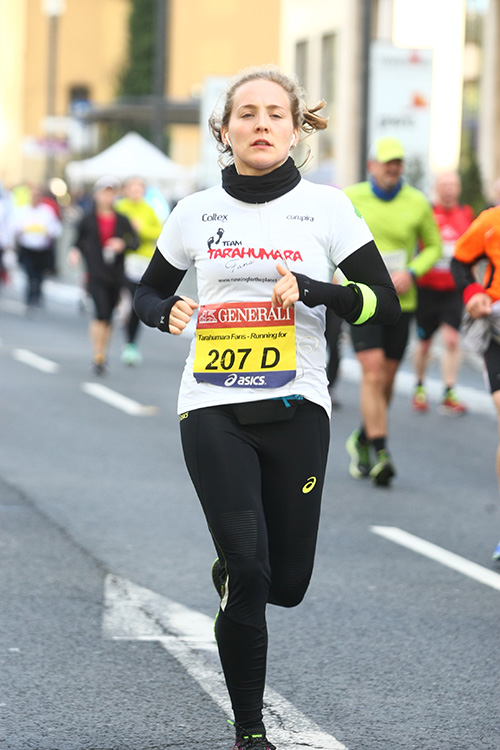 Running Training in Frankfurt:
CANCELLED! Wednesdays Barefoot Training in Grüneburgpark
Wednesday at 6 pm
Meeting point Grüneburgpark
entrance Siesmayerstraße in the park.
Registration required: info@tarahumarafans.com
2020

März
1.3. Caballo Blanco Mexiko
Traditionelle Ultra Lauf der Tarahumura Indianer in Urike-Mexiko

CANCELLED! 22.3 Lebende Quelle Projekt Lauf. Frankfurt
Das Projekt Lebende Quelle von den Tarahumara Fans feiert sein 2 jähriges Jubiläum. Lauft mit uns und im Anschluss bei einem entspannten Get Together etwas über den Tarahumara Fans und das 2019 Preis gekrönt Projekt Lebende Quelle erfahren.
Treffpunkt: bei brasilianische Cafe Bistro Blumenau Koenigsteiner Str. 56 · 65812 Bad Soden
Uhrzeit: 11 Uhr
Strecke: 10Km und 5Km laufen oder gehen, gerne Barfuß 🙂
Mai
CANCELLED! 10.05. Gutenberg Halb Marathon Mainz
http://www.marathon.mainz.de/ Details folgen.

August
CANCELLED! 23.08. Unser 3. eigener Lauf 🙂 Running for the Planet Frankfurt
Start/Ziel: Lindleystr. 21 – 60314 Frankfurt,
Uhrzeit: um 11Uhr.
Strecke: 4km Strecke: Lindleystr. 21, Itzenstr. , Schmickstr., Franziusplatz und zurück. Die 8km Strecke ist die Wiederholung der 4km Strecke.
Weitere Details folgen.

Oktober
CANCELLED! 25.10. Frankfurt Marathon
Unser traditioneller Frankfurt Staffel/Volle Marathon. Details folgen.

November
Refill Run for the Planet. Frankfurt
Im Rahmen der "Europäische Woche der Abfallvermeidung". Details folgen.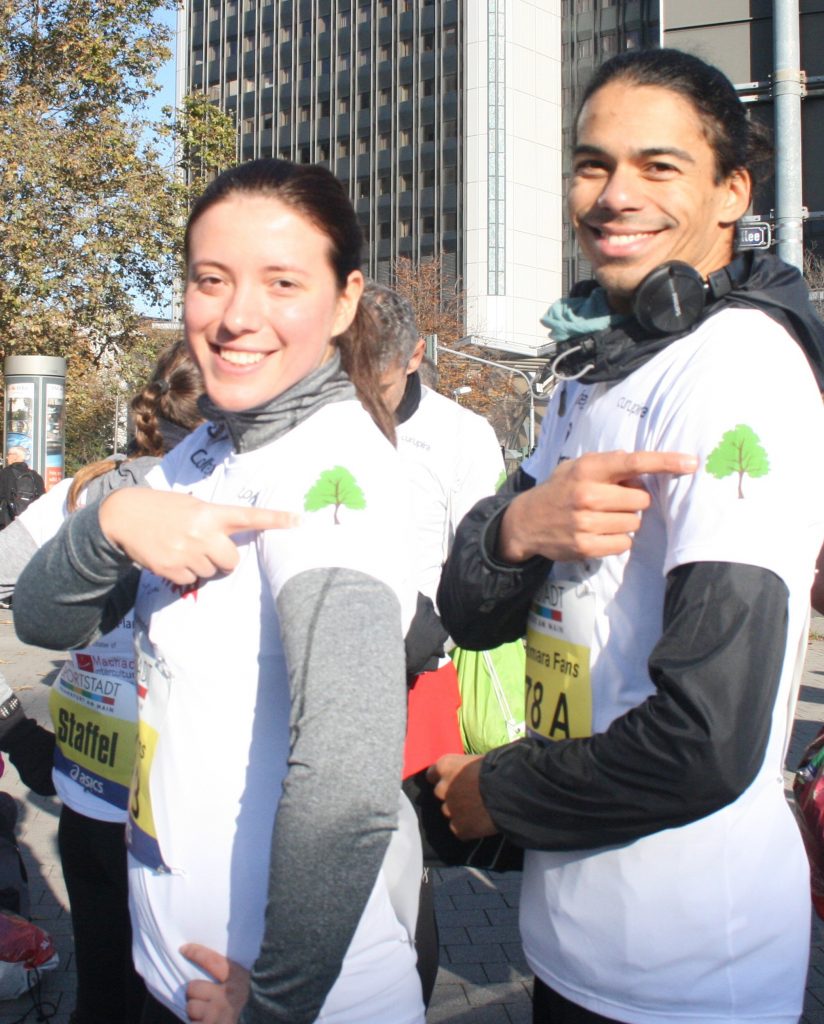 The more runners we have, the more projects we can support. Come  run with us
We have our own race, the "Running for the Planet" in the summer in Frankfurt – Probably the most sustainable race in the world. Here we will run specifically to support our goals.
The Frankfurt Marathon is also specific to our projects, so the registration is through us
We run in Germany, Brazil and Mexico, most of times in races with social purpose. At distances between 5, 21 and 42 km (also in relay)
Be part of our team or our fan and find out more about our runs:
Facebook: Tarahumara Fans – Running for the Planet or info@tarahumarafans.com