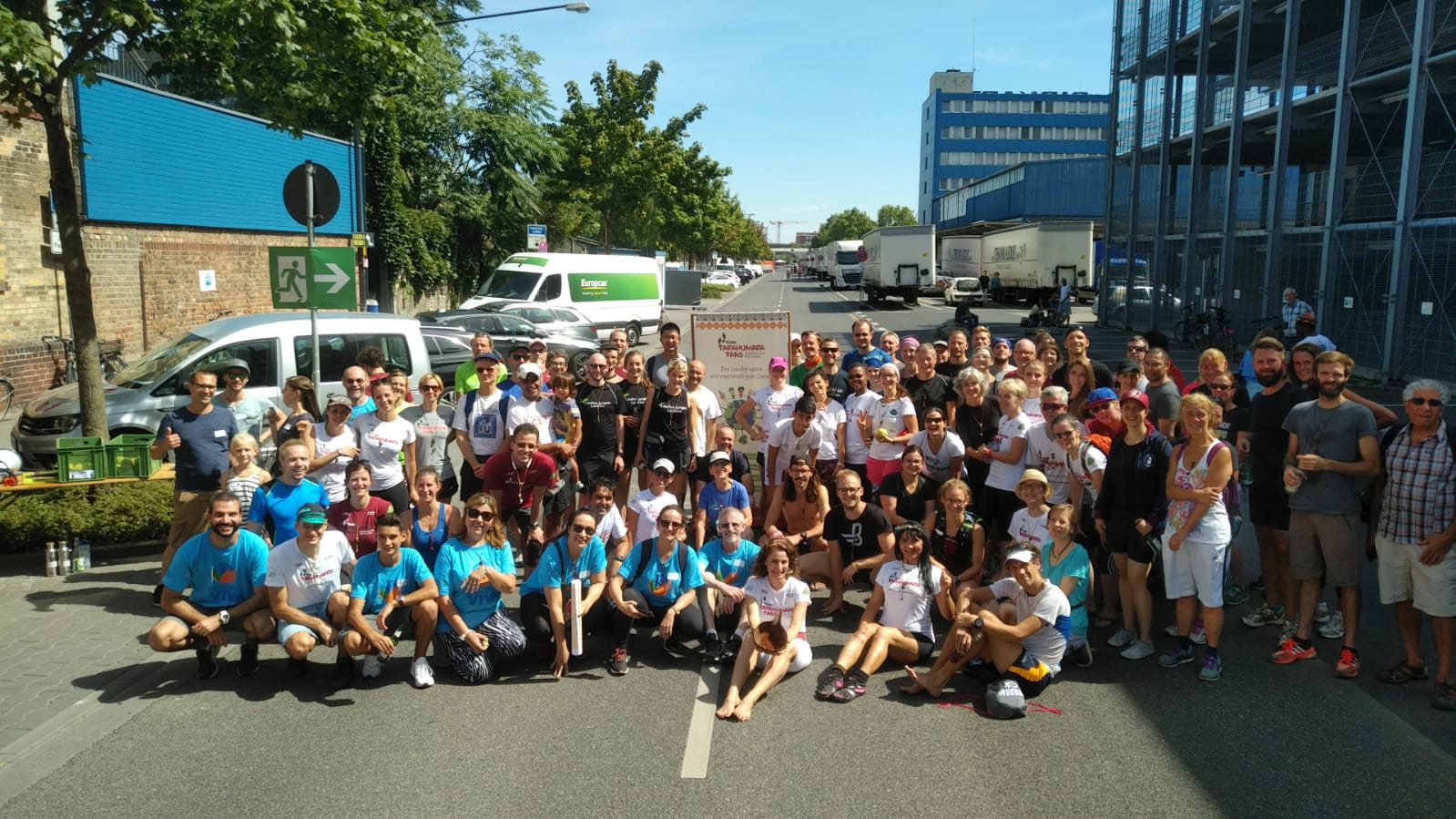 The Tarahumara spirit
Putting this name in our group, we want to make the life and natural run style of this people known, since that is what makes them excellent runners.
Who are the Tarahumaras ?
Tarahumara or Rarámuri means "runners on foot" or "those who run fast". They are native Mexican people – descendants of the Aztecs.
They run up to 70 km a day, for communication, hunting or transportation. The way they run in sandals is described in the book "Born to Run" from Christopher McDougall.
They survived all Spanish invasions in colonial times, because of theie run style.
They are our inspiration, because they are the plain human nature in action
… and we are their fans!
How everything started
In 2011, a group of 5 friends started running in Frankfurt for fun.
Today we are about 40 people from different countries and we participate every year in several races. A special moment in our calendar is our own summer run," Running for the Planet", probably the most sustainable run in the world!
Machado Consulting e.K. a company committed to social and environmental responsibility. As a runner and passionate entrepreneur, Elen Mary Machado aims, with this race group, to create and support social and environmental projects.
And so was born Tarahumara FansWhile the team is running, social + environmental projects are being carried out!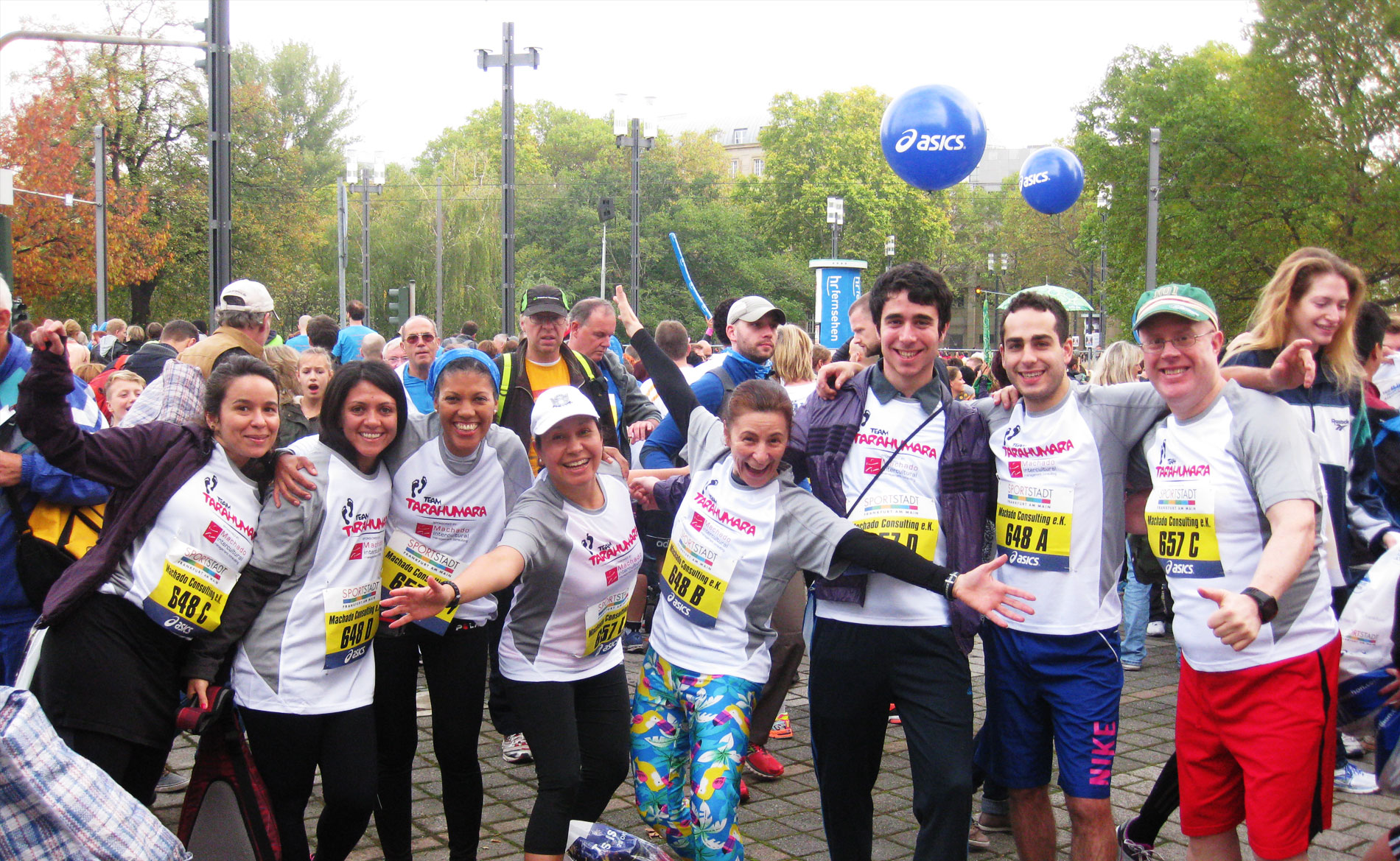 … and many other people who contribute significantly to our initiative every day!