SOCIAL DISTANCE RUN #2
Running for the Planet
Temos o prazer de convidar este ano para nossa 2ª Corrida mundial com Distânciamento Social #runnningfortheplanet2021 em 26 de setembro!
Por motivo do dia da árvore no Brasil, haverá um de plantio de árvores para o nosso projeto ambiental "Nascente Viva" no dia 22 de setembro – em conformidade com todas as medidas de higiene por motivo do covid-19! Em solidariedade, nós correremos por este ato numa ação global! Para cada corredor, plantamos uma árvore e arrecadamos doações para os próximos objetivos do projeto.
Quando: 26 de setembro de 2021 – onde você estiver, em sua rota favorita e por quanto tempo você quiser.
Quem: Corredores de todo o mundo – não importa onde estejam – correm para o projeto "Nascente Viva". Quer sejam indivíduos, clubes esportivos ou grupos de corrida: todos são bem-vindos para participar da corrida.
Largada: Inscrição grátis: https://forms.gle/SPug3WG3yvh3xc1cA
Triodos Bank doará 1 árvore por corredor inscrito.
Durante a corrida: Todos os corredores/caminhantes postam uma foto ou vídeo sob a hashtag #runningfortheplanet2021
ou no Instagram: #tarahumarafans, ou no nosso grupo de Facebook: https://www.facebook.com/groups/180945139339817
Seria ótimo se a foto ou vídeo mostrasse um símbolo da cidade ou país onde você está correndo. Esta poderia ser a Torre Eiffel, o Pão de Açúcar, uma típica rota nacional ou simplesmente uma folha escrita com a mensagem #runningfortheplanet2021 + nome da cidade (por exemplo, Paris, Rio…). Não há limites para a sua criatividade!
Final: Promover nosso projeto "Nascente Viva" e para unir ainda mais nossa comunidade internacional.
Depois da corrida: Será feita uma colagem com todos os corredores
ATENÇÃO: Somente publicaremos fotos e vídeos nos quais as medidas de higiene do corona sejam respeitadas!
NOTA: Ao enviar/publicar as fotos, os participantes concordam expressamente que elas podem ser usadas por e em conexão com a associção organizadora Tarahumara Fans em outros canais!
Sobre nosso projeto: Neste link https://runningfortheplanet.com/wp-content/uploads/2021/09/Nascente-Viva-Projeto-Informação_Português.pdf
você encontrará informações sobre nosso projeto, o que já alcançamos – e o que ainda queremos alcançar juntos. Com #runningfortheplanet2021 corremos pelos próximos objetivos:
• Infraestrutura da nascente fluvial com estação ambiental
• 2/3 de renaturação da margem do rio Jaguapirú
Outras possibilidades de doações:
1. Através deste link a partir de 30 reais:
https://www.betterplace.org/en/projects/73794-nascente-viva-lebende-quelle
2. Compra de nossa elegante camiseta compostável por 50 reais.
Encomenda: info@tarahumarafans.com
3. Através de nossa conta na Alemanha:
Triodos Bank Deutschland – IBAN DE 055 0031 0001 0599 09009 – BIC TRODDEF1
Aqui você pode encontrar mais informações sobre a corrida (PDF Download).
Muito obrigada,
Equipe Tarahumara Fans
Calendário de Corridas
Nossas atividades são organizadas da seguinte forma:
a. Eventos em que corremos para nossos projetos. Veja o calendário abaixo.
b. Nosso próprio treinamento de corrida 2x por semana.
c. Eventos de corrida selecionados
Torne-se nosso fã e saiba mais sobre nossas atividades:
Facebook:  Tarahumara Fans – Running for the Planet
Instagram: #tarahumarafans
Com prazer também através do email:
Email: info@tarahumarafans.com
Se você estiver interessado em um evento, por favor envie um email antes 🙂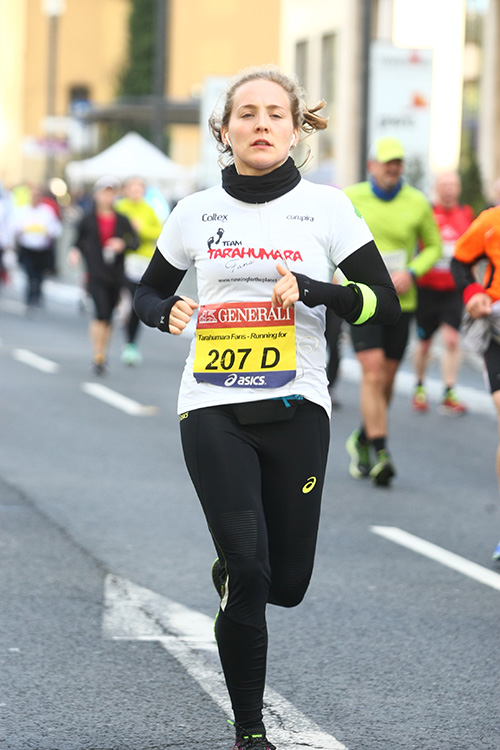 Treinamentos em Frankfurt-Alemanha:
Tarahumara  – Encontro de corrida descalço 
Terças 18:30 horas
Onde: Siesmayerstr. 68 – 60323 Frankfurt. No parque Grüneburgpark em frente do prádio colorido. Esse encontro é para todos que correm ou querem aprender a correr descalço.

Tarahumara – Encontro de corrida tradicional
Domingos 10:30 horas
Onde: Siesmayerstr. 68 – 60323 Frankfurt. No parque Grüneburgpark em frente do prádio colorido. Para corredores descalços ou no estilo tradicional.
2021 Alguns eventos dependem do desenvolvimento do COVID19! Eventos na Alemanha e Brasil.


March 27 – April 18  Mainova Halfmarathon www.frankfurter-halbmarathon.de
Mainova organizes a Social Distance Run as Halfmarathon– no registration or fees Tarahumara Fans e. V. will participate with teams of two people at the weekend April 10/11. If you join the run, we would love you to wear our shirts and post & tag us on Facebook and Instagram. Please make sure to follow the current COVID19 rules.
April 24  Treeplanting Event in Idstein within Deutsche Bank "social day" in cooperation with Trinkwasserwald® e.V. and regional foresters. With an active participation of Tarahumara Fans e. V. we can assure a donation from Deutsche Bank for our projects again. If you are interested in participation or would like more information, please contact us: info@tarahumarafans.com
June 6 Solidarity Run 
The indigineous community in our project area of Nascente Viva in Brazil had planned a tree planting event during the environmental week at the beginning of June. Unfortunately, due to the current situation, this had to be cancelled. Nevertheless, we will organize a solidarity run at Grüneburgpark.
Meeting point: 10:30 a. m. Siesmayerstr. 68 in front of the colourful building of Jugendverkehrsgarten.
Route: 2 k per round – everybody runs their own speed and distance – suitable for barefoot runners.
We would also love for you to run on your own that down, whereever and whenever – please tag us on our social media channels using the #nascenteviva.
For 2022, we are planning to build a center for environmental education in our project area in Brazil – please use the following link for more information or donations: https://www.betterplace.org/de/projects/73794-nascente-viva-lebende-quelle
June 19  Run on the occasion of 30th anniversary of Frankfurter Grüngürtel
The society Umweltlernen Frankfurt has organized  a midsummer walk along the Grüngürtel on this day (full distance: 68 k / half distance: 30 k). You can find more information here!
As an alternative, Tarahumara Fans will run a shorter section on that day, meeting point is on Jun 19 at 10:30 a. m. at Barfüßer in Rödelheim; from there, we will run to the Alte Schiffsmeldestelle in Höchst (around 8 k) and – for whoever would like to – back again to the Barfüßer on the other side of the river Nidda.
Please sign up until Jun 11 at: info@tarahumarafans.com
July 4 / 10:30 a.m.: barefoot friendly 12 k route from Dirk
Dirk is an experienced barefoot runner, who has been active with Tarahumara Fans for a long time. During the lockdown, he discovered his new favorite route and would love to share it with us – it is suitable for running barefoot or with shoes. In summary, the route contains 100 m up and down and there is a lot to see and smell. The ground indulges the feet with wonderful asphalt, sunwarmed tar (70%), smooth paving stones (10%), caressing meadows and buttersoft earth (15%).
Start / Finnish: Wartburgkirche, near Günthersburgpark. Hartmann-Ibach-Straße 108, 60389 Frankfurt am Main
If you would like to run a shorter route, there will be bus stops available after 1,5 k, 6 k and 8 k where you can take the bus back to start/finish.
If you are interested to join us, please contact: 
info@tarahumarafans.com
Jul 15 / 3:00 p.m.: Cooking Event for La Strada– Drug Support Center from AIDS-Hilfe Frankfurt e. V.

This event takes place in cooperation with Deutsche Bank "social day". La Strada is a low threshold contact cafe with integrated drug consumption room, emergency sleeping accommodation, and assisted living. Currently, it supports around 150 people per day with food products. The cooking event will further help to integration them into society . With an active participation of Tarahumara Fans Deutsche Bank supports our projects again this year. We need one more person for our cooking team, if you are interested please contact: 
info@tarahumarafans.com
August 28 and 29 WirDueller-Bio-Lauf oby the BioRunners on the occasion of Querbeet's 25th anniversary as a delivery service. Distances: 5 and 10 km. Time: Saturday and Sunday from 8am to 6pm – scoring will be online by Sunday midnight. Further information: www.biorunner.de
September 26 #runningfortheplanet2021 Social Distance Run – our 4the run 😊 including a tree planting event. With regard to the day of the tree in September, indigenes and pupils of our project are running in Brazil. We also show our solidarity again this year and organize a worldwide Social Distance Run. On this day, also 333 trees we ran for last year will be planted. Our run makes the world a little greener!
October 31 Frankfurt Marathon www.frankfurt-marathon.de (currently the event is planned to take place in presence). We will join again the relay marathon and full distance. And also, we will have a booth at Marathon Messe from October 29 – 31. We are looking forward to your visit.
November 20 – 28  Barefoot run within European Week of Waste Reduction.
Further information will follow.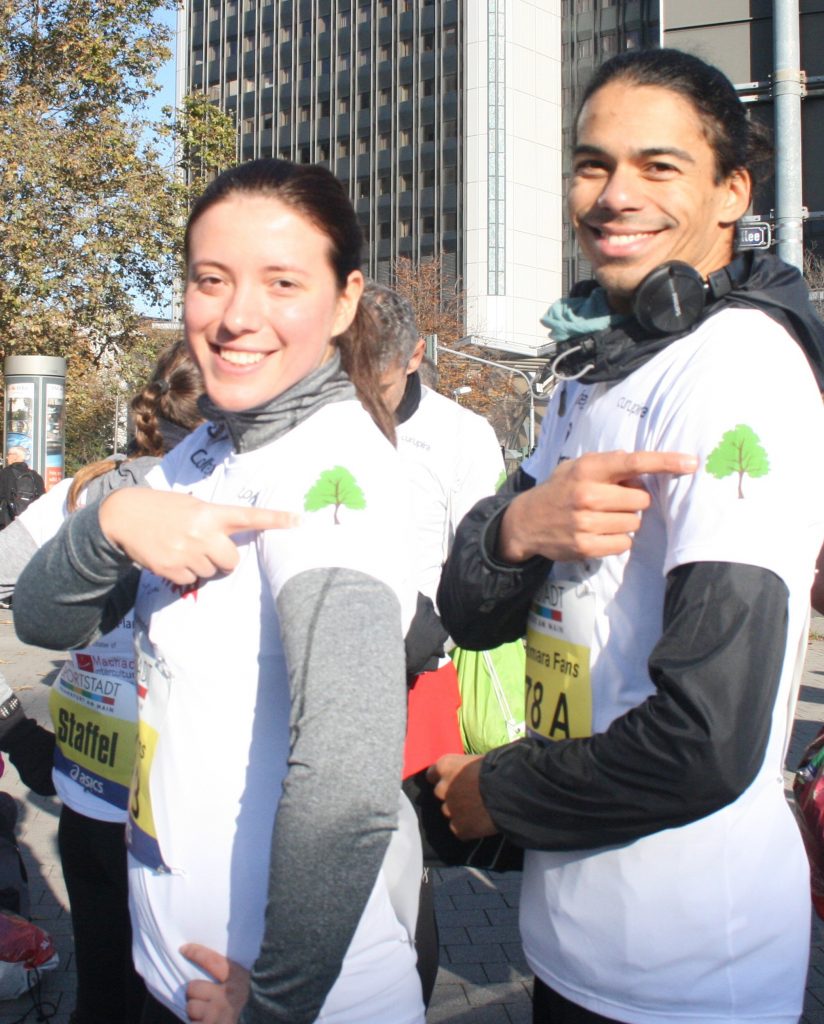 Quanto mais corredores tivermos, mais projetos poderemos apoiar. Venha correr conosco!
Temos nossa própria corrida, a "Running for the Planet" em setembro em Frankfurt – Provavelmente a corrida mais sustentável do mundo. Aqui nós corremos especificamente para nossos projetos
A Maratona de Frankfurt em revezamento, é também específica para nossos projetos, portanto,  o registro é através de nós
Corremos na maioria das vezes em corridas com  finalidade social. Em distâncias entre 5, 21 e 42 Km (em Revezamento)
Seja nosso fã e descubra mais sobre nós, nossos projetos e corridas.
Facebook e Instagram: Tarahumara Fans – Running for the Planet ou por email: info@tarahumarafans.com